WWE 2k16 game is a professional International wrestling game with the genre of fight and sports, developed by Yuke's and Visual Concepts,Published by 2k Sports and distributed by Take-Two interactive. This game is the 17th Big release from the series of WWE game. WWE 2k16 is going to release on different platforms with both Multiplayer and Single player Mode. The Platforms of this game is Play Station 3,Play Station 4, Xbox ONE, Xbox 360. This game follows up the concept of WWE 2k15 but with some new moves, Modern Players, Improved Graphics, Latest Steps and skills.WWE 2k16 System Requirements  is more than the Older Version because the Developers improves the Graphics and the Game play with some Modern skills.[Check Your System Requirements.]
Release Dates :
Countries

Platfroms 

North America (October 27, 2015)

Europe (October 30, 2015)

Australia (October 29, 2015)

Play Station 3Play Station 4

Xbox One

Xbox 360
Trailer :
WWE 2k16 have an additional feature which is the downloading Content, that helps the player to enjoy a lots of new packs, skills and many more. The downloading Content is used to download the pack from your Play Station and Microsoft Xbox Live.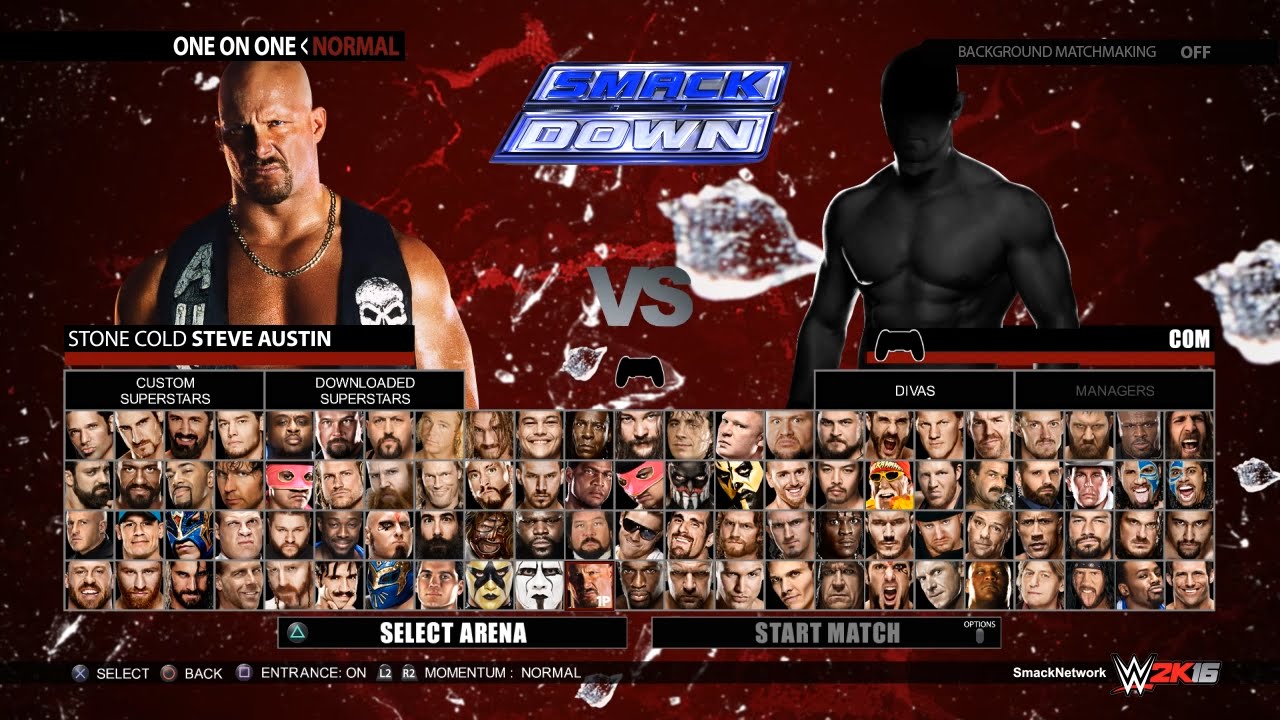 Downloading Contents :
Accelerator.
MyPlayer KickStar.
2015 Hall of fame.
New Moves Packs.
New superstars.
Latest Signature steps.
Future Star pack.
Legends.
These all contents are available in a cheap price, Accelerator is available in $1.99,MyPlayer KickStar is available in $9.99, Hall of Fame is also available in $9.99, New Moves Pack is available in $3.99, Future Star Pack is available in $7.99 and Legends Pack is available in $8.99. All these downloading Contents are available in reduce able price of $24.99. WWE 2k16 Digital Deluxe Edition is available for order PS4 and Xbox One in $89.99 from WWE 2k16 site. Buy WWE 2k16 PS4 Digital Code in just $39.99 from Amazon.
[bs_button size="lg" type="success" value="Buy Digital Code" href="http://www.amazon.com/WWE-2K16-PlayStation-4/dp/B00XR3YBM0/ref=sr_1_1?ie=UTF8&qid=1456132659&sr=8-1&keywords=wwe-2k16-ps4-digital-code"]
The best way to find yourself is to lose yourself in the service of others.
-Mahatma Gandhi-